20 Mar

Kwesi Browne paces Pennsylvania Lightning to historic WCL title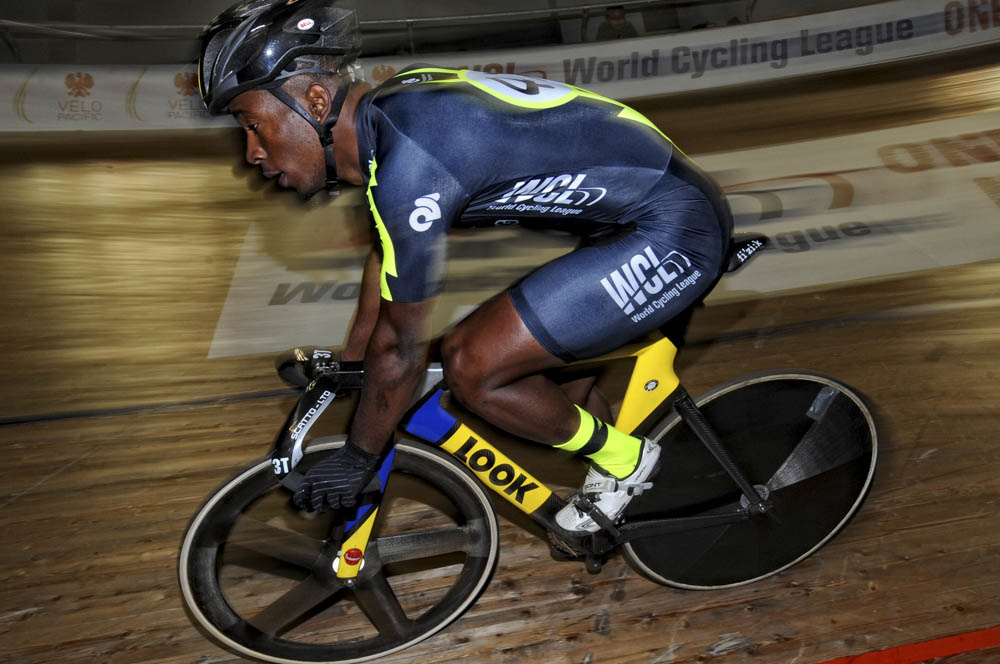 By James Raia
CARSON, Calif. — Kwesi Browne left his native Trinidad and Tobago three years ago as a teenager to craft his cycling skills in Germany for six months en route to the United States. The international move seemed particularly wise Saturday night.
Before the largest and most vocal crowd of the two-day world premiere, the unassuming 21-year-old sprinter pedaled to four victories and paced the Pennsylvania Lightning to victory in the historic debut of the World Cycling League.
Browne claimed two races in the afternoon and two in the concluding session at the VELO Sports Center on the fringe of Cal-State Dominguez Hills.
With Browne's teammates Charline Joiner and Anita Yvonne Stenberg controlling women's enduro races, the Lightning tallied 17 points, two more than the Mexico Heat. The Lightning also won the opening session and finished second earlier Saturday in the second session.
The California Wave finished third with 12 points, followed by the Connecticut Nor'Easters with 9 points, the Colorado Cyclones with 7 points and the Dublin Thunder with 3 points.
The Pennsylvania squad dominated the final session, totaling 120 points. The Heat finished second with 99 points, followed by the Nor'Easters with 80 points.
"It's by far the most entertaining and fun event I've been a part of in cycling," said Browne, who has lived in Carson for about three years. "In a lot of the events there's a lot more stress, but you can fun with this kind of racing. I like it."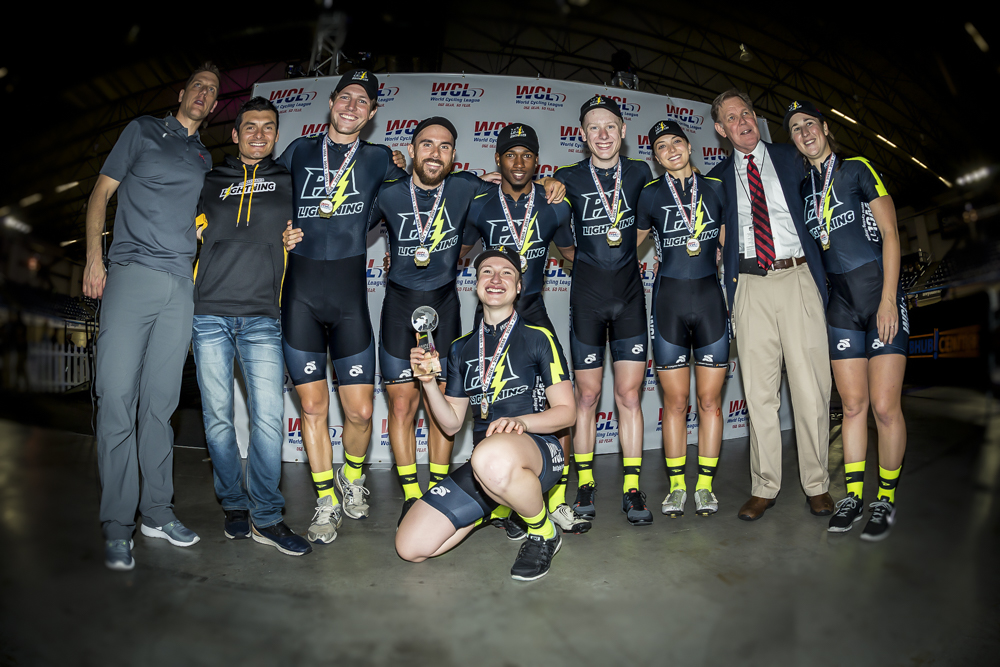 The Heat's Ignacio Prado, the lanky 22-year-old endurance rider from Guadalajara, and Stenberg, 23, of Drammen, Norway, earned most valuable rider honors Saturday night. Prado tallied 37 points, while Stenberg totaled 33 points. The duo also claimed the same top honors Friday night.
Forty-two riders from 11 countries participated in the event replete with fast and tight-pack sprints and strategic endurance races. The six squads each had four men and three women riders and alternated races throughout 36 events ranging from 500 meters to 12,000 meters.
Browne, who battled throughout the event with Matthew Rotherham, the 2015 British National Sprint titlist, understated his dominance and defended the experience of his youth.
"I've been racing against international guys for a long time," said Browne. "I think that helps. I spend most of my summers at T-Town (Trexlertown, Pa.), so I've really worked on my tactics."
Despite his sprinting specialty, Browne was also animated in the event's finale, the 12,000-meter men's enduro won by teammate Stephen Hall, the veteran Australian.
The Lightning began the final session with 11 points, one more than the Mexico Heat and two more than the California Wave. With five events left, the Lightning had 17 points and the Heat 15. The Pennsylvania women then finished first and second in the women's 3,000-meter enduro, further closing in on the team title.