30 Jun

Changes Coming to Track Cycling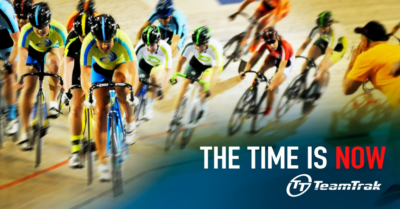 By: David Chauner
The UCI has just announced that it will be making big changes to its track cycling program in an attempt to increase the sport's appeal and streamline Olympic qualification. But many believe more improvement is needed to increase track cycling's popularity.
Let's face it, modern track cycling is pretty much defined by its stature as an Olympic sport. That's both good and bad. Good because the Olympic imprimatur gives the sport instant credibility and a broader world audience. Bad because it's subject to the rules and regulations of notoriously bureaucratic governing bodies that are usually tradition bound and slow to agree on change.
Having the Olympics as the ultimate definition of track cycling has resulted in the UCI's challenging quest to determine the best events worthy of Olympic and World Championship medals and how athletes can qualify to compete in those events as members of their National Team. Throw in the clamoring need to attract corporate sponsors and make track cycling more exciting for modern sports fans means the UCI faces a conundrum.
In an effort to address these challenges, the world governing body has announced a realignment of their track program. According to a recently issued press release, the UCI will replace six World Cup races throughout the year with three "Nation's Cup" Olympic qualifying events for National Teams between July and September. The annual World Championship will move from March to October and a new track series with a "dynamic and attractive format" will be launched between November 2021 and February 2022 for "selected riders who will participate as individuals in the colors of their nation."
The new changes may not please everyone. There appears to no longer be an opportunity for trade teams (track teams that are branded by corporate sponsors and pay an affiliation fee to the UCI) to compete in Nation's Cup races even though they were allowed to compete in the World Cup.
Plus the new calendar is likely to drastically undermine the many international and UCI track events held on outdoor velodromes during the summer months in Northern Hemisphere countries. The strict regimen of National teams that must now focus solely on Nations Cup races between July and September will undoubtedly lessen participation in track races by national team riders at tracks in places like Italy, Germany, Poland, Mexico, and Trexlertown, Pennsylvania.
Bottom line: The UCI's goal is to improve track cycling while remaining true to the structure and rules mandated by the Olympic Games, namely national teams competing for the glory of winning Olympic medals. But track cycling can be so much more.
What if…
We take a different approach; we capture the most exciting features of head-to-head track racing, improve the format for the fans, infuse state-of-the-art technology, create co-ed teams and make the fan experience as important as the race itself…where the excitement of legitimate world-class track racing is the main focus and exists in a business structure that provides league ownership, revenue sharing and a plan to develop more velodromes.
The answer is TeamTrak®, World Cycling League's proprietary format that brings the best elements of successful modern sports and business to track cycling.
TeamTrak is not intended to overshadow track cycling in the Olympics or replace UCI track programs and events. It is intended to compliment those programs by providing athletes, fans and owners with a new, additional way to experience the excitement of track racing.
Learn about it here: www.worldcyclingleague.com