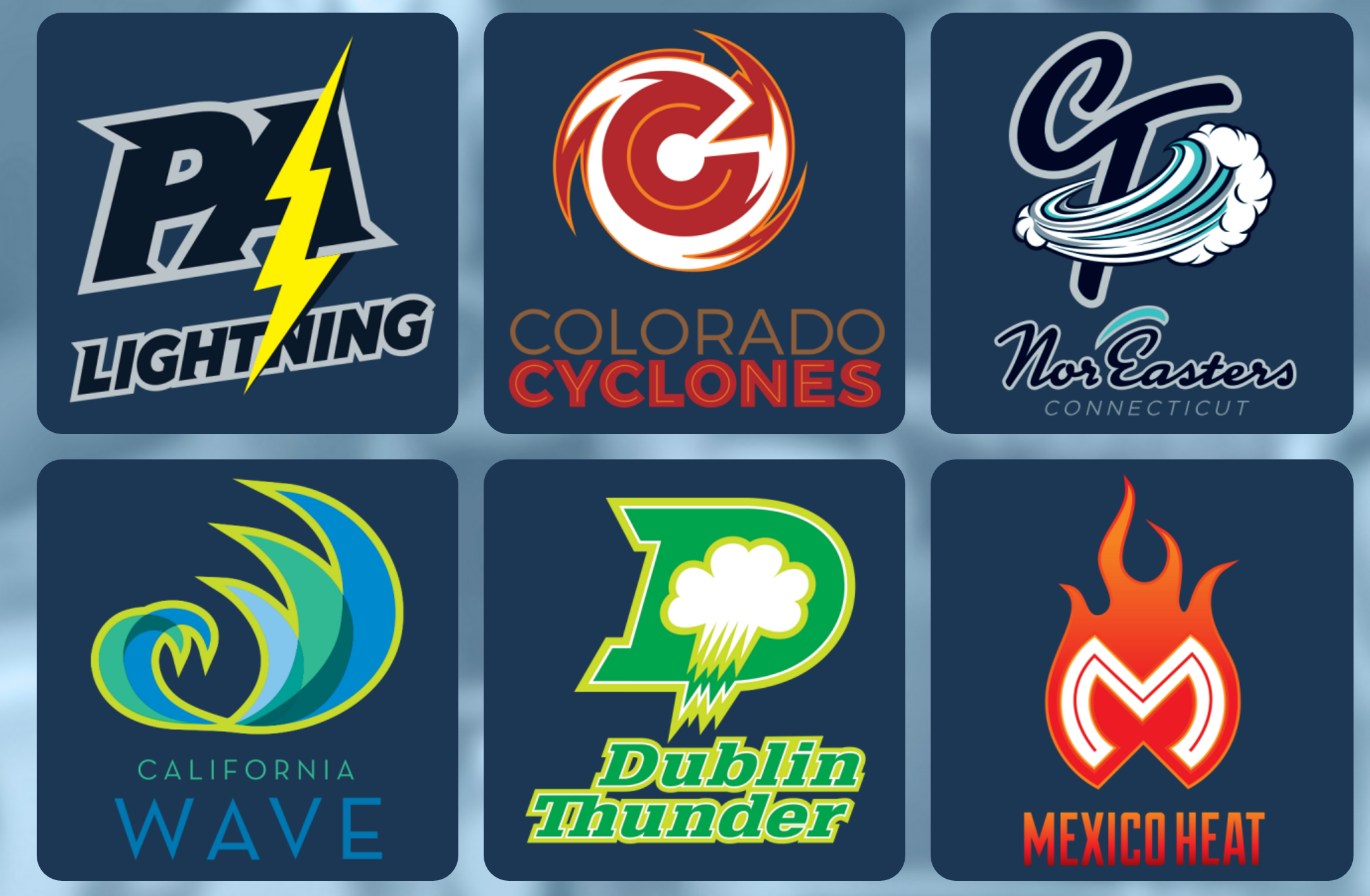 17 Mar

Cycling Celebrities Peddle New World Cycling League

Olympic Medalists, National Champions and Tour de France Pioneer chosen as Team Ambassadors

Los Angeles (March 14, 2016) – The World Cycling League, set to premiere its new format of high-speed bicycle racing March 18-19 in Carson California, has rounded up some prestigious pedalers to peddle the introduction of TeamTrak, the WCL's new, highly entertaining version of team style indoor bicycle racing. And who better to champion WCL's first six team franchises as "Team Ambassadors" than cycling Olympic medalists Steve Hegg, Nelson Vails and Connie Paraskevin; former National Champions Tony Cruz and Fred Rodriguez; and the first Canadian to wear the Yellow Jersey at the Tour de France. Alex Stieda.

The spotlight in the center of AEG's World Class, steeply banked velodrome will shine on these cycling greats as they introduce their adopted seven-rider teams of male and female cyclists selected from over 100 highly qualified applicants from eleven nations.

The 1984 Los Angeles Games Olympic gold medalist Steve Hegg, will be Team Ambassador for the California Wave; the 1984 Los Angeles Olympic silver medalist Nelson Vails, will be the Team Ambassador for Connecticut Nor'Easters; four-time world-champion and 1988 Seoul Games Olympic bronze medalist Connie Paraskevin will represent Colorado Cyclones; four-time U.S. National Champion in road cycling Fred Rodriguez, a native of Dominquez Hills near the venue, will represent Pennsylvania Lightning; Olympian and former National Champion on road Tony Cruz will be Ambassador for the Mexico Heat; and the one-time Tour de France yellow jersey bearer Alex Stieda, a multiple track champion of Canada, will be representing Dublin Thunder.

"This is a cool concept for what promises to be an exciting change of pace in cycling," said Stieda, who still tutors youth track cyclists in Edmonton. "From the first time I heard of the World Cycling League, I wanted to be involved. I love the excitement of track cycling and what it can offer. To be a Team Ambassador, especially for my friends from Ireland, is special."

David Chauner, CEO of World Cycling League and principal developer of the league's concept, added: "The Team Ambassadors program will connect a past generation of legends within the sport to the new generation of rising stars. Each one of these individuals have accomplished a great deal within the sport of cycling and we're excited to have them endorse and help promote each of the teams inour World Premiere event."

WCL's TeamTrak Premiere will be hosted at AEG owned and operated VELOSports Center in Carson, Calif., the home of past World Championships for track cycling and the top velodrome in the United States.

The Team Ambassadors:
Steve Hegg – California Wave
1984 Olympic Gold Medalist, Individual Pursuit – Track Cycling
1984 Olympic Silver Medalist, Team Pursuit – Track Cycling
15X National Track Cycling Champion
Former track cyclist, Steve Hegg, out of Dana Point, California, retired from the sport after competing professionally from 1988 to 2000. Steve had the opportunity to represent Team USA at the 1984 Summer Olympics held in Los Angeles, California, where he won gold and silver medals in the individual and team pursuit races. Also a former competitor in road cycling, Hegg became the first three-time winner of the U.S. National Individual Time Trial Championships, along with an impressive overall victory in the 1994 U.S. National Road Race Championships.

Connie Paraskevin –  Colorado Cyclones
11X U.S. National Track Champion, Sprint – Track Cycling
5X UCI Track Cycling World Champion, Sprint
World Record Holder, 1985 U.S. National Track Championships, Sprint (200m) – 11.393
Connie Paraskevin is a former American Olympic track cyclist and speed skater. Born and raised in Detroit, Michigan, Connie developed a love for both cycling and skating, where she won two bronze medals at the World Speed Skating Championships in 1978, and competed in the 1984 Winter Olympics. On the cycling side, Paraskevin went on to become an 11-time U.S. National Track Champion, and claimed a bronze medal in the 1988 Summer Olympics for women's sprint as well as win four World Championships in track cycling sprint. Today, Connie is a coach and motivational speaker, and seeks to spark the Colorado Cyclones to an impressive showing in the WCL.

Nelson Vails– Connecticut Nor'Easters
1983 Pan American Games Gold Medalist, Individual Sprint
1984 Olympic Games Silver Medalist, Individual Sprint
3X U.S. National Track Champion, Tandem Sprint
A native of New York City, Nelson Vails retired from road and track cycling in 1995 after competing professionally for seven years, winning numerous race cyclists. Nelson represented Team USA at the 1984 Summer Olympics in Los Angeles, California, where he left with a silver medal in the sprint event and became became the first African-American cyclist to win an Olympic medal. After putting together an impeccable career with victories in the Pan American Games, Olympic Games, and U.S. National Track Championships, Vails was inducted to the U.S. Bicycle Hall of Fame in 2009.

Alex Stieda –  Dublin Thunder

1982 Commonwealth Games Bronze Medalist, Individual Pursuit – track
1986 Tour de France – Wearing Yellow Jersey for One Day and Stage Winner
Retired Canadian professional road cyclist, Alex Stieda, was born and raised in Vancouver, British Columbia. Alex managed to capture five classification jerseys of the Tour de France, and on the second day of the Tour was the overall leader of the race, marking Alex as the first ever North American to wear yellow at the Tour de France. Stieda also won bronze in the 1982 Australian Commonwealth Games, and competed in the 1984 Summer Olympics for Canada. Stieda current tutors youth cyclists in his hometown of Edmonton, Alberta.

Fred Rodriquez  – Pennsylvania Lightning

4X U.S. National Road Race Champion
2004 Giro d'Italia – 1st Stage 9
2X Tour de Georgia – Points Classification Winner
Fred Rodriguez, a.k.a. "Fast Freddie," is a recently retired professional road cyclist and one of the most prolific in American history. "Fast Freddie" has a reputation for being a speedy sprint specialist and started racing on the old velodrome in Carson, Calif near his native city of Dominquez Hills, Calif. Rodriguez is a four-time National Road Race Champion, and Tour de Georgia stage winner. Fred has also claimed a stage at the 2004 Giro d'Italia. Rodriguez has a unique tie to Pennsylvania having won three of his record U.S. National Championships on the road on the streets of Philadelphia.

Tony Cruz – Mexico Heat

1999 U.S. National Criterium Champion
2000 Olympian (Sydney Games)
2004 Tour de I'Ain – 1st Stage 1
A native of nearby Long Beach, Calif., Antonio ("Tony") Cruz is a former professional road cycling racer from the United States, ending his career with the now powerful BMC Racing team. In 2000, Cruz won the Olympic Trials race and made the Olympic Team. In 1999, Cruz was the USPRO National Criterium Champion. In 2004 and 2006, Tony won the Tour de Nez. The American cyclist also managed to win stages at the Tour de Langkawi and Tour de I'Ain. Arguably one of the favorite teams entering the 2016 WCL TeamTrak contest, the Mexico Heat is happy to have Tony Cruz on their sideline to help aid the team, whether its through coaching or promoting.

Tickets are on sale for all performances.