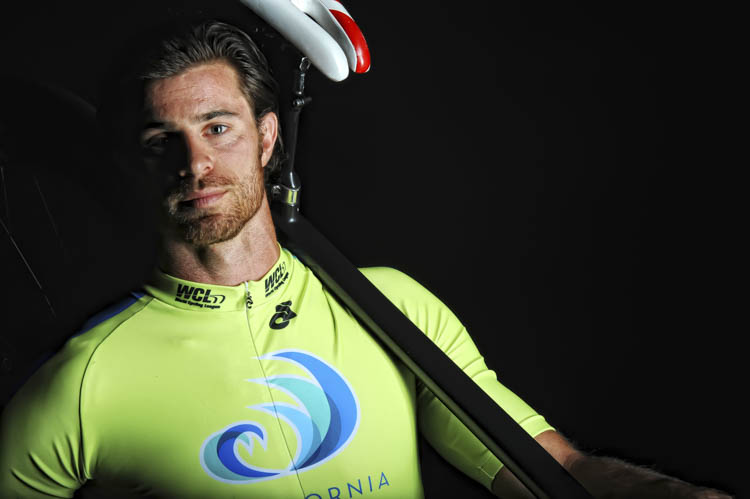 17 Mar

Nate Koch makes his debut with the California Wave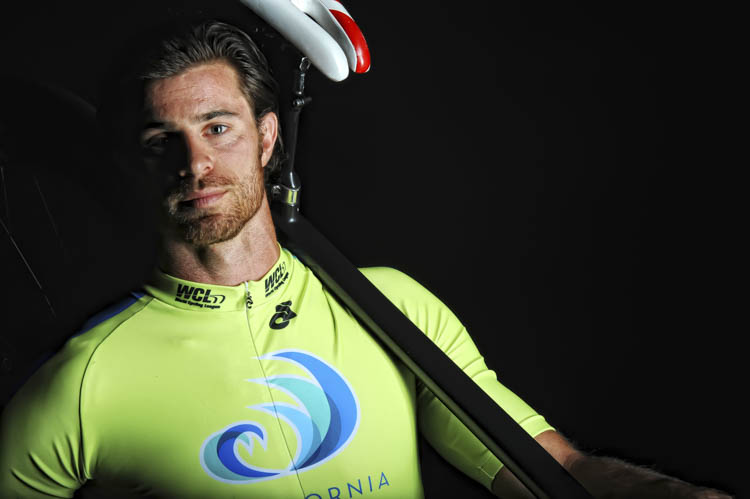 By James Raia
CARSON, Calif. — After too many injuries but plenty of desire to still compete, Nate Koch five years ago exchanged pole vaulting, launching a heavy metal ball and running around a track for high-speed cycling.
A former decathlete at California State University, Long Beach, Koch is now thriving on the bank track. A sprinting specialist who has collected National Championship and Pan American medals, Koch will make his debut with the California Wave when the World Cycling League is unveiled this week at the VELO Sports Center.
"I ran track and field for 15 years," said Koch, 29, who was introduced to track cycling by several competitors and friends during weightlifting workouts at Cal-State Long Beach. "But basically my body had had enough. I knew I wanted a new avenue. I wasn't done competing yet."
"I needed to find something. I liked riding bikes. My dad has ridden bike for lots and lots of years. I figured I would just jump in and see what would become of it."
Koch's decathlete skills quickly proved conducive to the requirements for success on the velodrome. Often considered sport's most well-rounded athletes, Koch was a strong sprinter but he also had considerable endurance. He's now using the same explosive, fast-twitch muscles required to excel in decathlon's 10 events to succeed on the velodrome.
"The only thing that's kind of been challenging is learning to push the gears," he said. "Cycling is sprinting and it's explosive, but you have to do it pushing more weight than just your body. I've been spending more time in the gym and so it's coming around."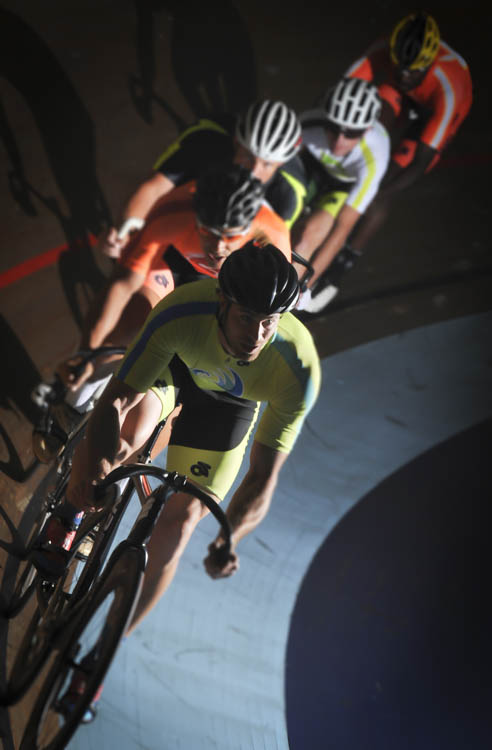 Koch, who for 2 1/2 years has owned a bike-fitting business based at the velodrome, is among the sport's most popular riders.
"I'm out to have a good time," he said. "I want to win and I want to get results; that's the underlying motive, obviously. But I'm 29 years and I've been doing professional sports for quite awhile. I am at the point where I've realized if you're not having fun, why the hell are you doing it?"
"My brothers and me in high school, all three of us were named class clowns, so that plays a part in it. We like playing around and having fun. If I can get some extra energy from the crowd, I'm all for it."
With the debut of the World Cycling League, Koch sees the sport finally arriving in the United States. He believes it has chance to grow in popularity and attract a fan base like it has in Europe, Asia and Australia. Koch has witnessed track cycling's popular while claiming wins and other top results in six-day events in the sport's hubs in Germany and Great Britain.
"It seems like all the other countries have found what works for them, for track cycling," said Koch. "The U.S. has tried basically to copy everybody else one way or another and it hasn't worked. But I think finally putting together a team roster, a cumulative racing format, will resonate much better with the American public.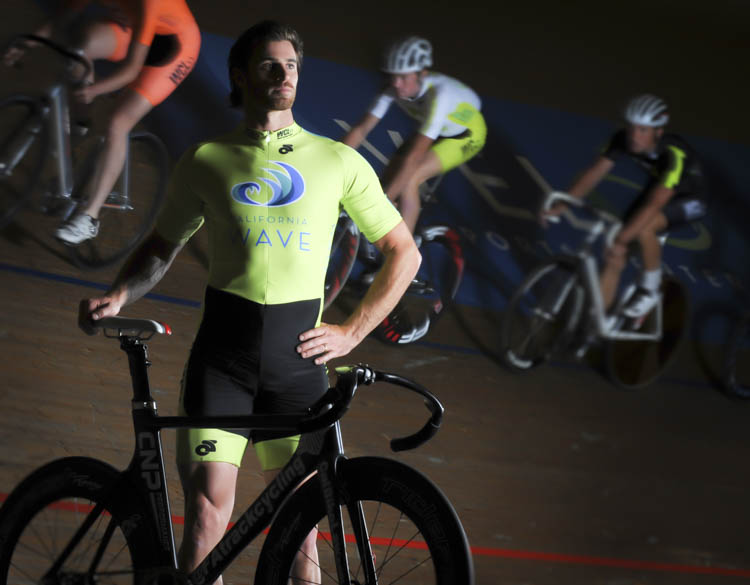 "It's used to seeing teams and a scoreboard and those kinds of things. I think that will help them to latch on. The racing is much faster and shorter. I think the attention span in the World Cycling League will be much better. The fans can have a team they can follow along with and support."