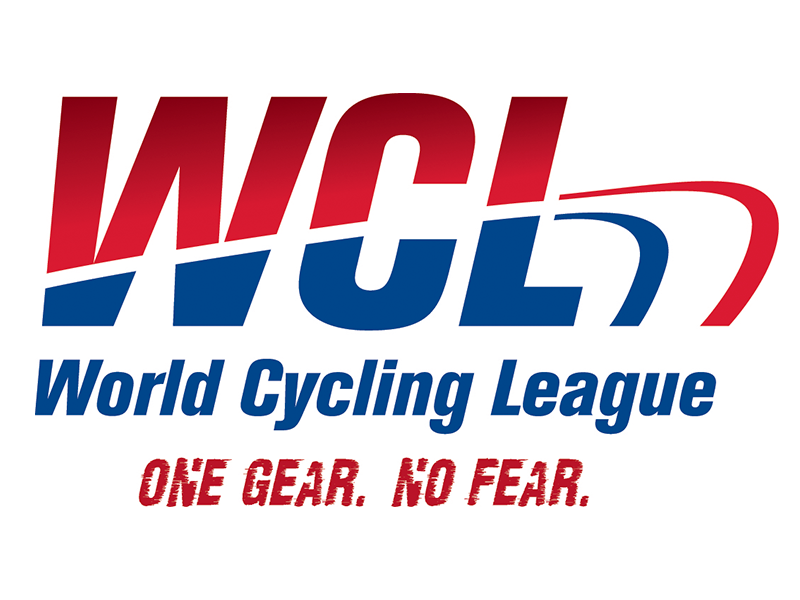 21 Jan

Introducing the World Cycling League
New Professional Track Cycling League Sets to
Launch March 18-19, 2016 in Los Angeles
Los Angeles – The World Cycling League is set to premiere its high-speed bicycle racing on steeply-banked velodromes in a highly entertaining format, March 18-19 at Carson's VELO Sports Center indoor velodrome.
According to league owners, many of the elements that make modern sports popular will be part of the WCL. The launch event will feature three sessions in a format called "TeamTrak". The format will feature six teams of seven riders each (4 men and 3 women) matching wheels in three, two- hour and 30 minute racing sessions on Friday night, Saturday afternoon and Saturday night.
"We've taken the most exciting velodrome cycling events and engaged world-class track cyclists to create a fast moving program full of color, excitement and displays power and endurance," says David Chauner, CEO of World Cycling League and principal developer of the concept. "We've added lights, music, combined men's and women's teams and real-time scoring for added fan and television appeal."
The world-premier event will be hosted at AEG owned and operated VELOSports Center in Carson, Calif., the home of past World Championships for track cycling and the top velodrome in the United States.
The World Cycling League will be fielding six wholly owned franchise teams. The inaugural teams are the home-state California Wave, Colorado Cyclones, Pennsylvania Lightning, Connecticut Nor'Easters. Two international teams also will be part of the field, Dublin Thunder and Mexico Heat.
Team rosters and logos will be released beginning January 25th. The rosters will include an international mix of world-class cyclists of Olympic, world and national-champion levels from more than 10 nations.
Each performance features twelve high speed races, seven for men and five for women, on the steeply banked wooden velodrome at the VELO Sports Center. Races will be as short as two laps for sprinters and up to forty laps for endurance riders. Each of the six teams will field from one to four riders in each TeamTrak race with up to twenty-four riders on the track at once.
"We are ecstatic to be the host venue for the inaugural World Cycling League event," said VELO Sports Center Director of Operations Adam Duvendeck, a former Olympic track cyclist. "Track cycling has all of the characteristics of everything that Americans love about sport:; high speed, high intensity, and the constant threat of a colossal pile-pup in races that are often decided by inches or hundredths of seconds. We applaud WCL leaders in creating an exciting format that showcases this truly explosive and exciting discipline."
Riders score points for their team in each race during the meet with point scores and team standings posted on the arena scoreboard in real time, building suspense as the meet progresses. WCL will be adding technology that will eventually include on board cameras and transponders that download real time data from the riders like pedaling cadence, power output and heartrate to the in-house scoreboard and personal communication devices.
According to Marty Nothstein, the USA's most recent sprint cycling gold medalist and recently named competition director of WCL's March premiere: "Track cycling is in need of a fresh new approach. WCL's commitment to build an exciting and innovative league structure is exactly what the sport needs."
Once established at the VELO Sports Center, currently the only indoor velodrome in the United States, the WCL intends to expand to some of the world's eighty permanent indoor velodromes now in thirty countries. Most indoor velodromes host active cycling programs centered around Olympic development events that have limited fan appeal other than to hard core cycling enthusiasts, something that the WCL intends to change.
Tickets are on sale for all performances and can be purchased from a link on the WCL website www.worldcyclingleague.com or the VELO Sports Center website http://www.stubhubcenter.com/velo
The World Cycling League is the first independently owned and funded indoor track cycling league. Financed by individual investors, the WCL has partnered with Anschutz Entertainment Group (AEG) to introduce WCL's first event, the TeamTrak Premiere at AEG's VELO Sports Center. The WCL is sanctioned as an invitational event to qualified track cyclists by the USA Cycling, the official governing body of cycling in the United States.
EVENT FACTS
Date: March 18-19, 2016
Venue: VELOSports Center @ StubHub Center
City: Carson, Calif. (Los Angeles metro area)
Number of Teams: 6
Type of Teams: 4 men, 3 women (world-class, international mix)
Teams: California Wave, Colorado Cyclones, Connecticut Nor'Easters, Pennsylvania Lightning, Dublin Thunder, Mexico Heat
Rosters: team logos and rosters will be announced beginning January 25
Ticket Information: