This is archived content from the 2016 TeamTrak Pilot
Zachary Kovalcik
Rider Number #

13

Speciality

Enduro

Age

32

Home Town

Portland, OR

Country

USA

Height:

5' 10''

Weight:

160 lbs

Years Racing:

10

Education:

Career Highlights:




3X Elite U.S. National Champion
2012-2013 National Track Calendar Endurance Champion
2012 Omnium National Champion

Assessment:




Solid all rounder with top endurance and a good finishing sprint
Unpredictable tactics from a rider who thinks out of the box
Zany crowd pleaser
0 Comments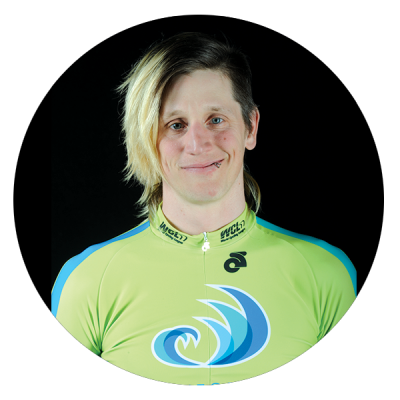 Zany, offbeat, crazy and immensely talented are words that describe this former cycling messenger from Pittsburgh. After twice winning the North American Cycle Courier "Track King" title, Zach took up racing on the velodrome and worked his way through the ranks quickly to become a star performer at Alpenrose, his home track in Portland.
Never one to settle for the status quo, Zach was intrigued by the European Six Day race scene and signed on as the only American to ride behind the big motors in Germany, a heart stopping holdover event from the early days of track racing where the rider stays tucked behind a special motorcycle at over 50 miles per hour.
Fresh off good form from Berlin, Zach's all around talent and international experience makes him one of the WCL's top endurance riders and a strong complement to the Wave.