Conferences
A six month winter season of TeamTrak Meets is the cornerstone of a WCL conference. Each WCL Conference will be based at a permanent indoor velodrome that meets WCL production standards. Properly designed 200m and 250m velodromes housed in a building capable of accommodating at least 2000 spectators with appropriate amenities and technology standards will be required.
Each WCL conference will host up to 12, 3 day TeamTrak Tournaments per season (October-March) and will serve as a venue for talent development and team training.
The first WCL conference will be based at the National Velodrome and Events Center being developed in Reading, PA with anticipated opening in the 2018/19 winter season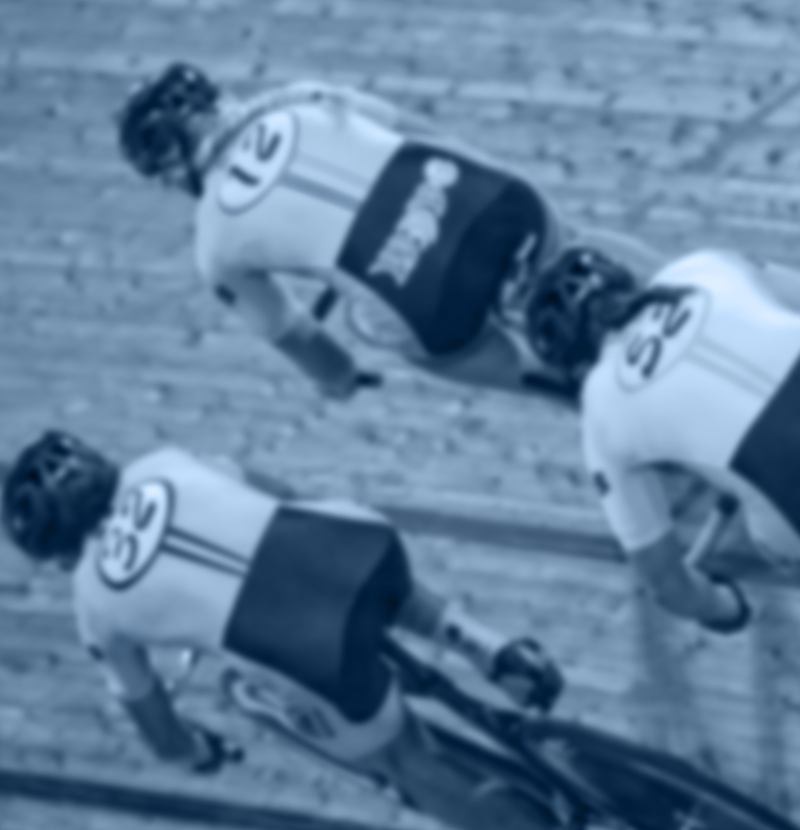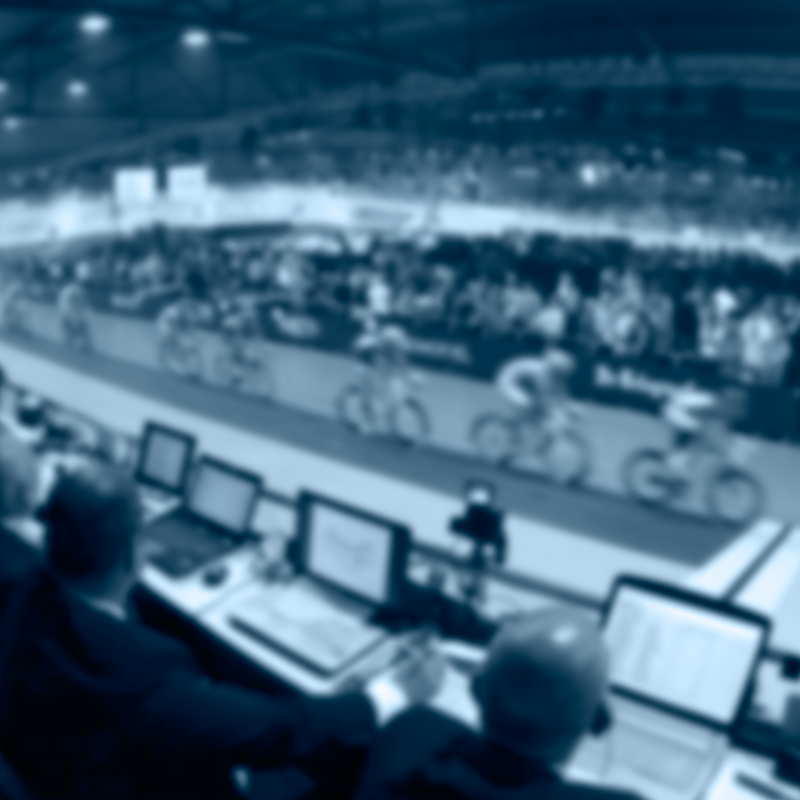 Teams
A WCL TeamTrak Team consists of eight riders with four men and four women on each team.
Each WCL conference will host six venue-based teams WCL-registered teams in each conference meet.
All WCL teams will be licensed by the WCL.
Interested competitive cyclists are welcome to apply for team consideration.
Sessions and Points
TEAM INTRODUCTIONS AND OPENING CEREMONIES
Event 1
Women 500m Sprint
2 Laps
30 Points
1 Rider per Team (6)
Event 2
Men 500m Sprint
2 Laps
30 Points
1 Rider per Team (6)
Event 3
Men 3,000m EnduroSprint
12 Laps, 1 Point Lap
36 Points
3 Riders per Team (18)
Event 4
Women 2,000m Keirin
8 Laps
30 Points
1 Rider per team (6)
Event 5
Men 2,000m Keirin
8 Laps
30 Points
1 Rider per team (6)
Event 6
Women Elimination to 3
32 Laps
30 Points
3 Riders per Team (18)
Event 7
Men 5,000m EnduroSprint
20 Laps, 2 Points Laps
42 Points
3 Riders per Team (18)
INTERMISSION
Event 8
Women 3,000m EnduroSprint
12 Laps, 1 Points Lap
36 Points
2 Riders per Team (12)
Event 9
Men Elimination to 3
32 Laps
30 Points
3 Riders per Team (18)
Event 10
Men 1000m Sprint
4 Laps, 1 Points Lap
36 Points
1 Rider per Team (6)
Event 11
Women 8,000m EnduroSprint
32 Laps, 2 Points Laps
42 Points
3 Riders per Team (18)
Event 12
Men 12,000m EnduroSprint
48 Laps, 3 Points Laps
48 Points
4 Riders per Team (24)
AWARDS PRESENTATION

Point Scoring
LAST LAP POINTS, EACH RACE
1ST
10 POINTS
2ND
8 POINTS
3RD
6 POINTS
4TH
4 POINTS
5TH
2 POINTS
INTERMEDIATE SPRINT POINTS
1ST
3 POINTS
2ND
2 POINTS
3RD
1 POINT
BONUS
RIDER WHO LAPS THE FIELD
5 POINTS
LEAGUE RANKING POINTS
SESSION WINNER
6 POINTS
2ND
5 POINTS
3RD
4 POINTS
4TH
3 POINTS
5TH
2 POINTS
6TH
1 POINT