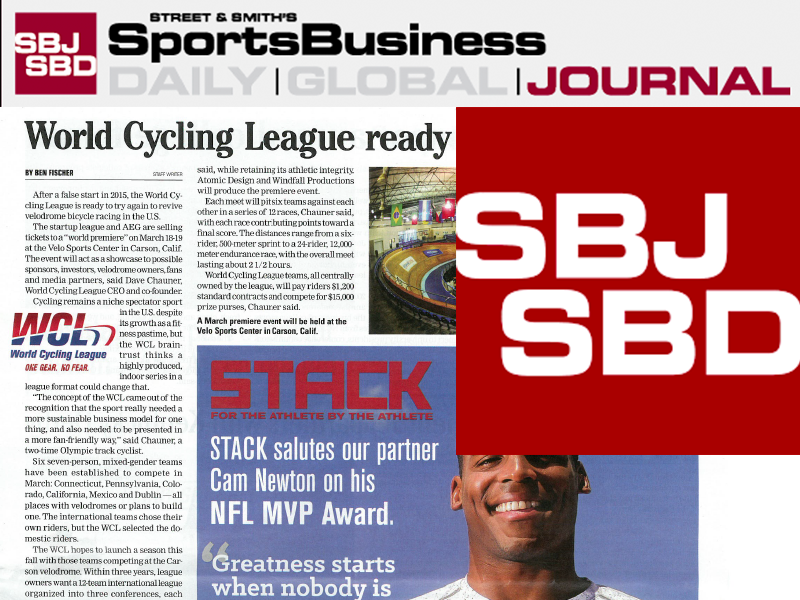 19 Feb

Sports Business Journal cites WCL as a 'Rising Sports League'

Sports Business Journal, the must-read trade journal for the sports industry, recently cited WCL as a rising sports league in a feature article entitled "World Cycling League Ready for Another Go" by staff writer, Ben Fisher.

"Cycling remains a niche spectator sport in the U.S. despite its growth as a fitness pastime, but the WCL brain trust thinks a highly produced, indoor series in a league format could change that." says Fisher.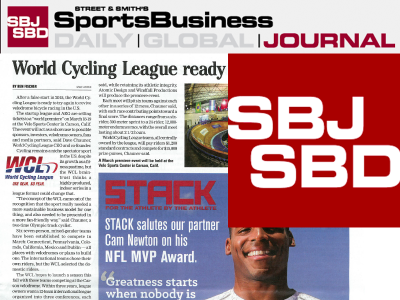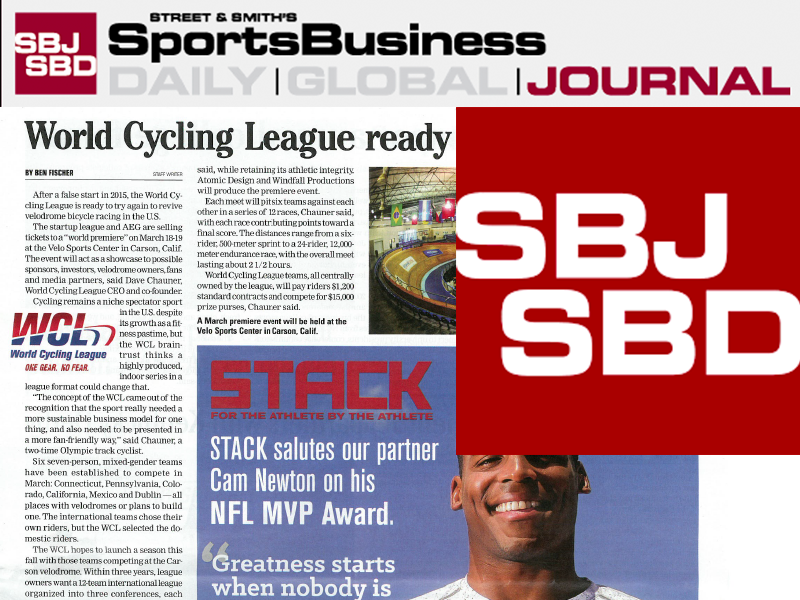 He also quoted WCL CEO, David Chauner as saying "The concept of the WCL came out of the recognition that the sport really needed a more sustainable business model for one thing, and also needed to be presented in a more fan-friendly way."
In addition to describing the WCL format and March Premiere, the article quoted AEG's Adam Duvendek as eager to help WCL and indicated that the league has first right of refusal on several dates at AEG's world class velodrome for a winter 2016-17 season.
WCL partners, John Nelson, Rick Mayer, Chuck Baker and Chauner have secured KOM Sports marketing to develop the brand and make it thrive "as a made-for-TV production by simplifying the Olympic competition model, playing up the personalities of the riders and using advanced in-venue production".
Visit the Sports Business Daily Website to read the full article: http://www.sportsbusinessdaily.com/Journal/Issues/2016/02/15/Leagues-and-Governing-Bodies/World-Cycling-League.aspx