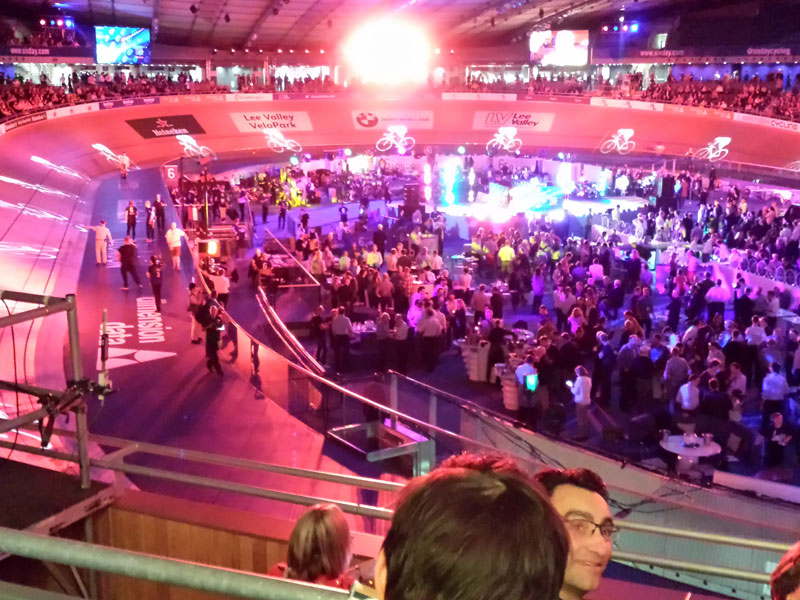 18 Nov

London Six Draws Big Crowds

The recent London Six Day Race proved that indoor cycling makes a great show. But fans want more.

No doubt that hard core cyclists were thrilled to experience a packed Olympic Velodrome on Friday night, October 23rd, the final night of the London Six. Not since the Wembley Arena rocked to the Skol Six in 1980 had there been such glitz, glamour and two-wheeled showmanship.

To the uninitiated, it was a whirl of high speed theatrics fueled by rock music, flamboyant personalities, buzzing derneys and daredevil speed. And of course the crowd went wild when the announcer shouted out British wins by any of the six home riders scattered throughout the field.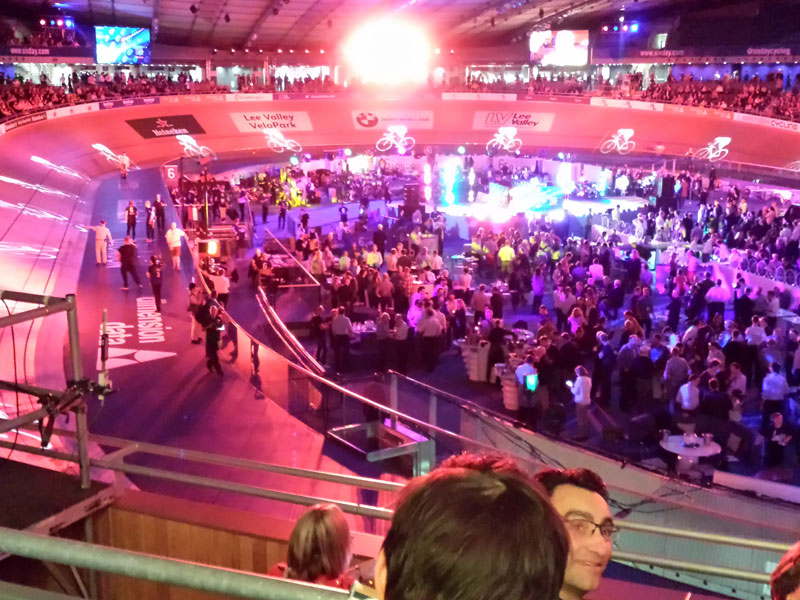 It was a great show and a successful attempt to breathe new life into Six Day Racing, a sport with roots that date back to the late 1800's and New York's Madison Square Garden where the "Sixes" once drew big crowds. As recently as the early 1990s there were still as many as fourteen of them scattered throughout Europe, each with its own national flavor, unique format and diehard fans who partied and drank late into the night during racing sessions that often lasted five hours or more. Now there are less than half that many Sixes and promoters are struggling to make what Sixes are left more appealing to modern audiences.
Kudos to the organizers of this year's new London Six. The program moved faster, the races were shorter, the riders had personality and there were on board cameras, instant replay screens and well-choreographed lights and music, all laudable attempts to attract new fans. Plus there were three distinct formats to watch each night: the Six Day Teams, the Sprint Kings and either a Junior or Women's Omnium.
Excitement aside, the mix was a little confusing to follow, even if you knew that the Six was won by the team that had gained the most laps but may not have accumulated the most points.
In fact, as one first time journalist, Sam Larner put it, "The overall points system was utterly baffling and it was never explained by the commentator, perhaps I suspect because he didn't know himself. I would have to wait until later that evening and then find the results online."
And therein lies the dilemma of track cycling. For the sport to gain the popularity approaching of, say, baseball, it has to create a standard, easy to follow format and simple scoring system that fans can understand and track from meet to meet. Americans, especially, need clear rules, identifiable teams and a scoring system that builds suspense and provides comparable statistics of riders and teams from race to race and season to season.
Or maybe the London Six format could reenergize the nine inning game of baseball: Six innings of major league play, three innings of a slugger exhibition and three innings of a little league game. Try scoring that one.